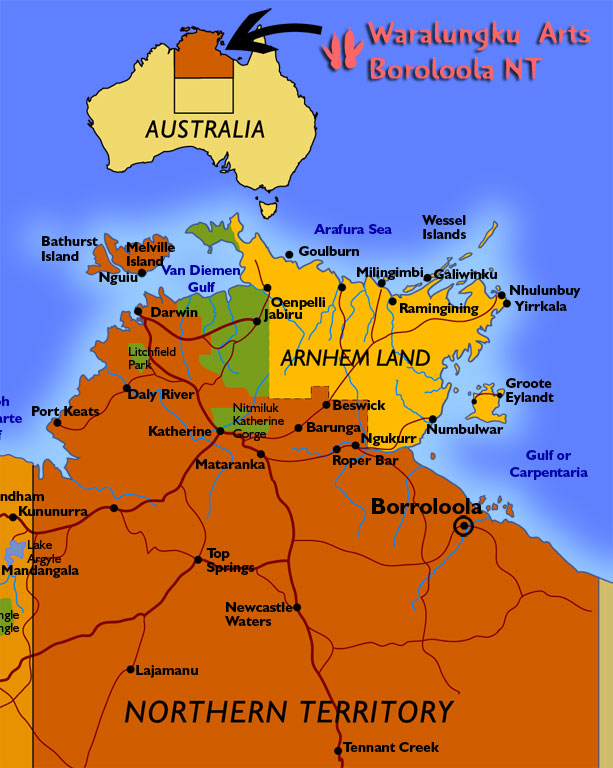 Visiting our Art Centre 
Waralungku Arts is an active and vibrant studio, where indigenous artists from the Borroloola region create beautiful new artworks everyday.
We welcome all visitors who wish to view and purchase artworks directly from the source. 


Visiting the art centre in person is a rewarding and authentic experience and the very best way to browse and select from a wide range of locally made artworks.

This is not a highly polished, overly commercial environment, it is a busy studio where artists create authentic original artworks.

Buying directly from the source means that you pay only the wholesale price and also ensures the maximum return for the artists.

We are on the main road in Borroloola, opposite the caravan park, so why not make a visit to Waralungku Arts part of your journey!